Skip to end of metadata
Go to start of metadata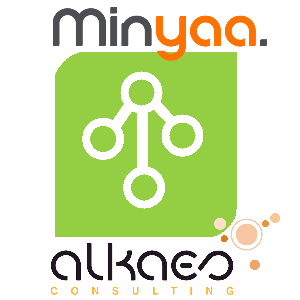 The Alkaes Minyaa Workflows Plugin provides a set of features around Workflows
It will allow you to enhance the capacities of your Workflows.
Minyaa Workflows provides new capacities to JIRA, using powerful of Workflows definitions ...
Different Workflow Functions
A new Workflow Editor (Text mode) with the support of more OSWorkflow features,
An enhanced Auto-Transition Management
and more ...
Stop to be limited, and use all possibilities allowed with JIRA Workflows
Workflows is not only Steps and Transitions, but it is a little more sophisticate.
Some useful Workflows Conditions, Validators & Post-Function
Extends your possibilities with some feature enhancing the Workflows Edition ...
Discover Auto-Transition Management and imagine how you will be able to improve your workflows.
Extends Jira Capacities with Custom Fields based on Workflows ...
Display Transitions History for a set of Issues (JQL Filter) , combined with additional columns ...
Based on same mechanism as Permissions on Worklog in ALKMT , your workflow may provide more sophisticated permissions for Delete or Edit actions.
Alkaes Minyaa Workflows features have some specifics settings able to alter their behavior.
Issues Validation
In previous version of JIRA, it was possible implement an Issue Validation for Edit and Create operation, but with the evolution of In Line Editing and some other, it was no more possible to support this mechanism.